Classes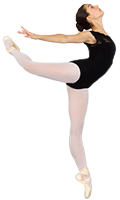 Ballet Theatre of Toledo, Inc., was formed in 2005 with a mission to inspire a life-long passion for ballet through world-class technical training, artistic creativity and unique performing opportunities. The driving force is our commitment to the dancers, providing them with high quality instruction from renowned and respected teachers in an environment that is supportive, respectful, and fun.
Ballet Theatre of Toledo, Inc., attracts dancers, both male and female, to learn and practice their technique in a state-of-the-art dance studio complex most afternoons, evenings and weekends, with performances scheduled throughout the year.
Under the Artistic Direction of Nigel Burgoine, the instructors and students alike have a wonderful opportunity to learn from one of the world's best, right here in Northwest Ohio.
---
Class Info and Forms
---

Spring 2022 Covid protocol


Spring semester (January 17, 2022-May 27, 2022)


Enrichment classes (May 31-June 1)


Summer session 1 (June 6-30)
Rehearsal Schedules for upcoming events are found on the
Performances
page.
---

Get
Adobe Reader
to view the above PDF files.